ESSENCE
Adtech rooted in data science, aiming to
make advertising relevant and trustworthy.
Brand Strategy
Creative Direction
Brand Identity
Design System

Essence uses data science and technology to create more valuable advertising in the world. With 18 locations around the globe, they're perhaps the most relevant brand you've never heard of. I led the SF team on reshaping their brand purpose and messaging, together we refreshed the brand identity and digital experience.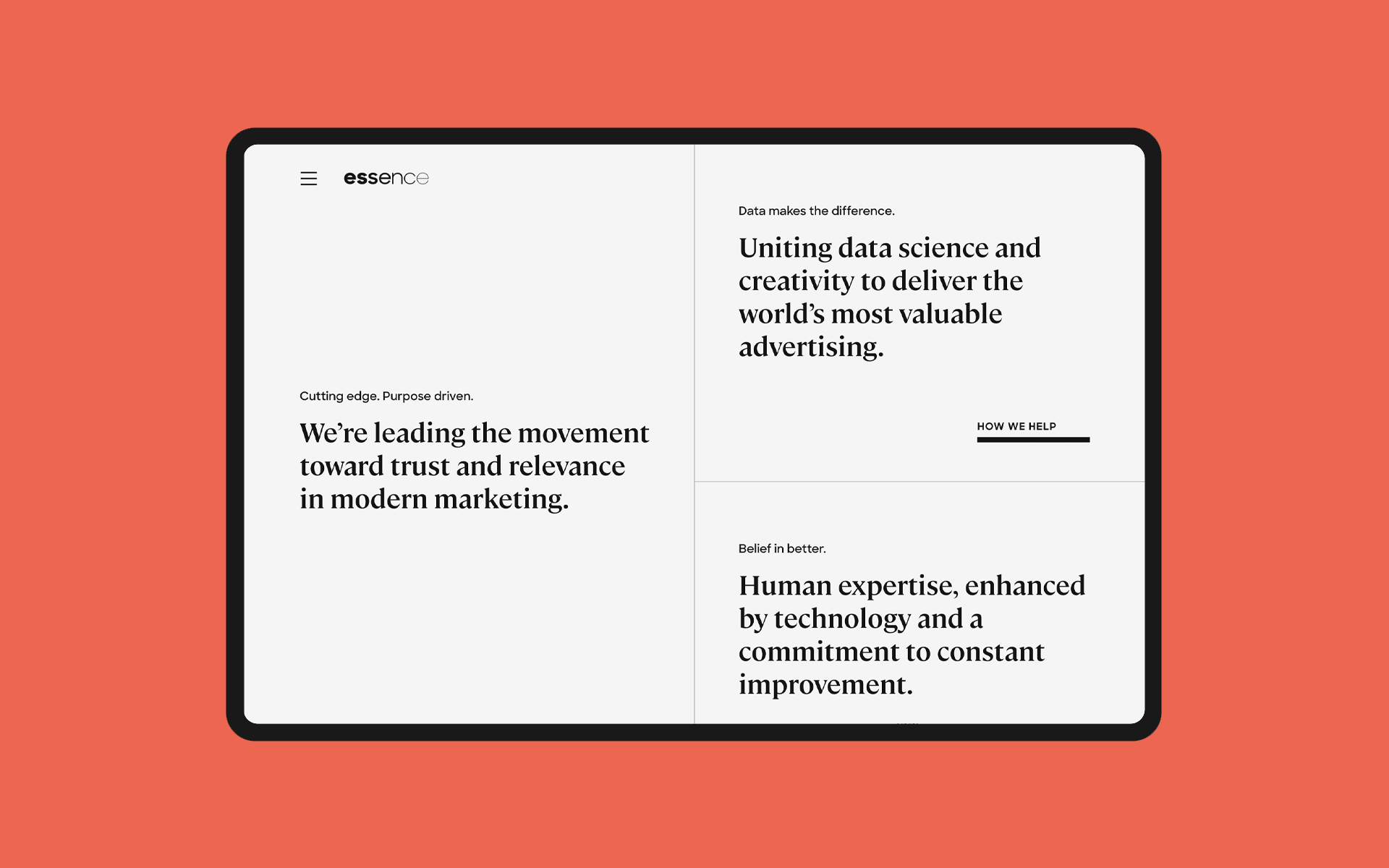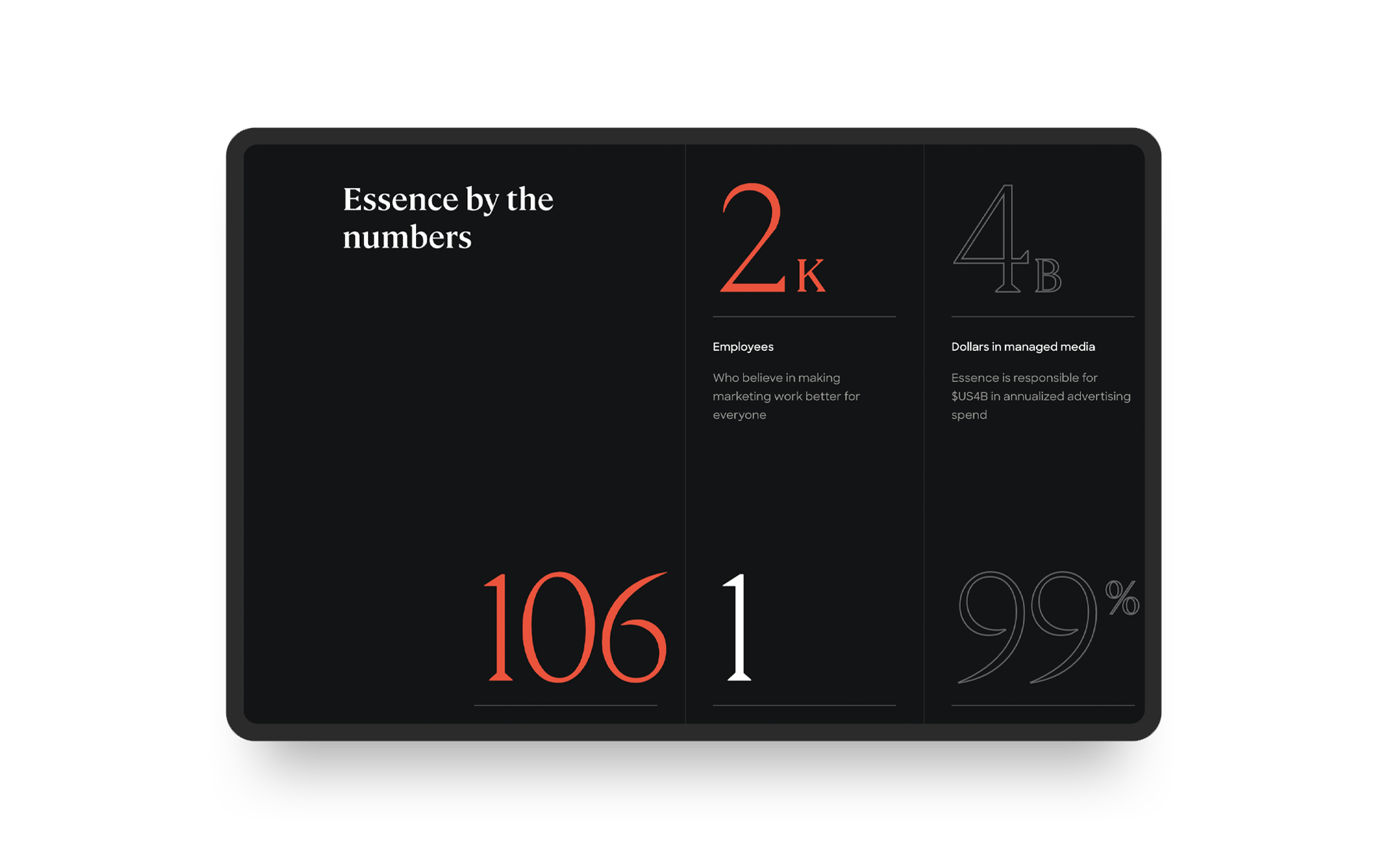 THE TEAM
Strategy / Megan Miller
Brand CD / Aaron Poe
Web CD / Peter Reid
Design Lead / Brendan O'Conner
Web / Chris Reath
Development / Geir Landrö
PHOTOGRAPHY
Troy Stains
James Rice