Dorsia is a new travel app for the 'un-tourist' — A lifestyle brand for people who love traveling and hate lifestyle brands. I led the strategy and branding effort, working closely with the NY team, to create a strong brand who will not do as it's told — it's a bit bourgeois punk, a real square peg.
Brand Strategy • Creative Direction • Branding • Art Direction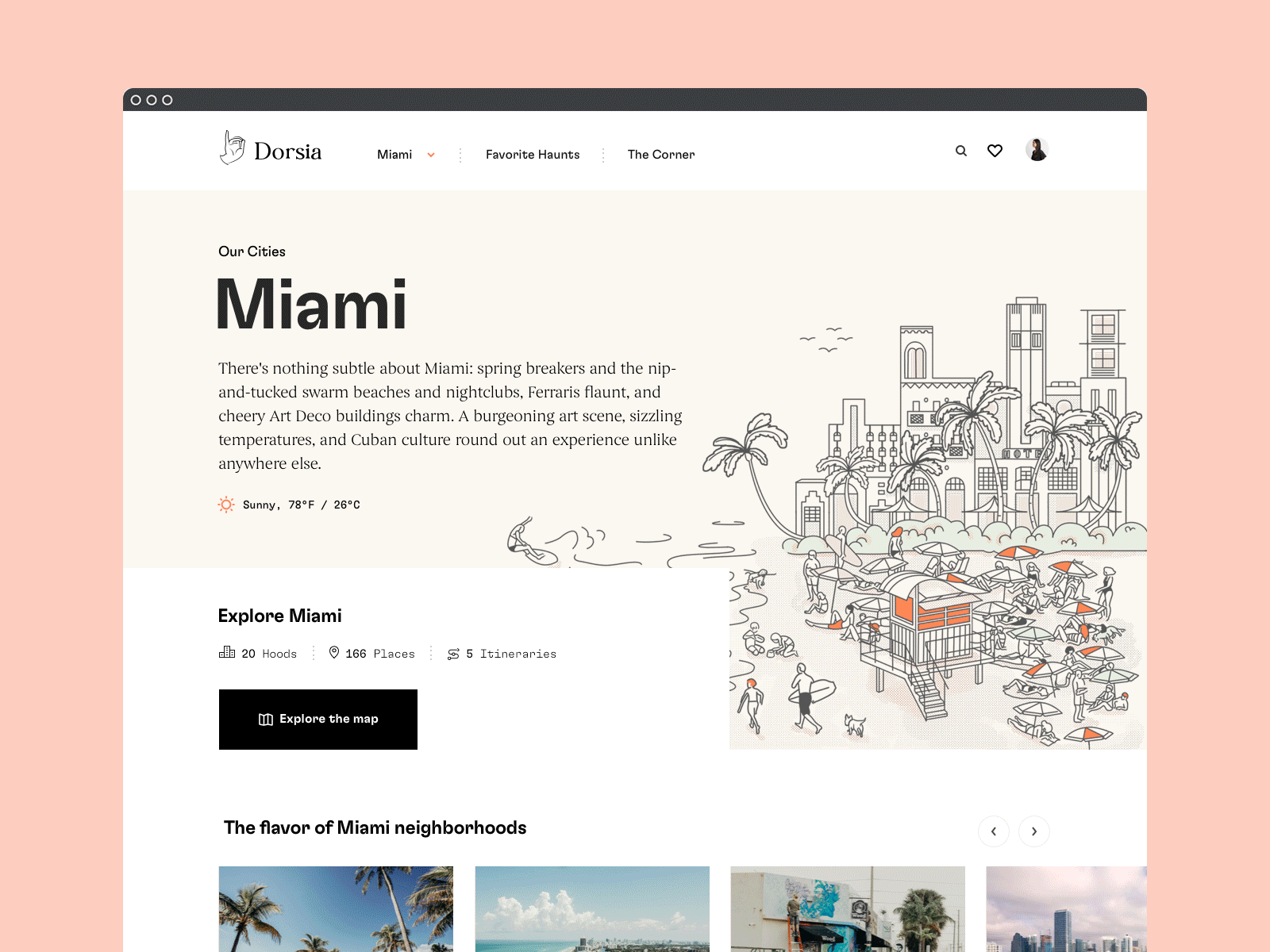 Using fancy algorithms that identify local trendsetters and global hobos, the Dorsia app tracks down the places where everybody wants to be, before everybody wants to be there. Pinkies up!
Studio
Ueno / SF & NY
2019

The Team
Strategy / Cort Cunningham
Writer / Valgeir Valdimarsson
Web CD / David Navarro
Brand CD / Aaron Poe
Designer / Keene Niemack
Web / Kwok Yin Mack
Product / Steph Jeong
Illustration
Lys Bui