Acorns' debit card is the centerpiece of the company's latest offering,

a checking account

that's focused on helping you save money, not spend it. We designed the card in a vertical orientation to echo the natural growth of a tree.
Art Direction, Branding, Packaging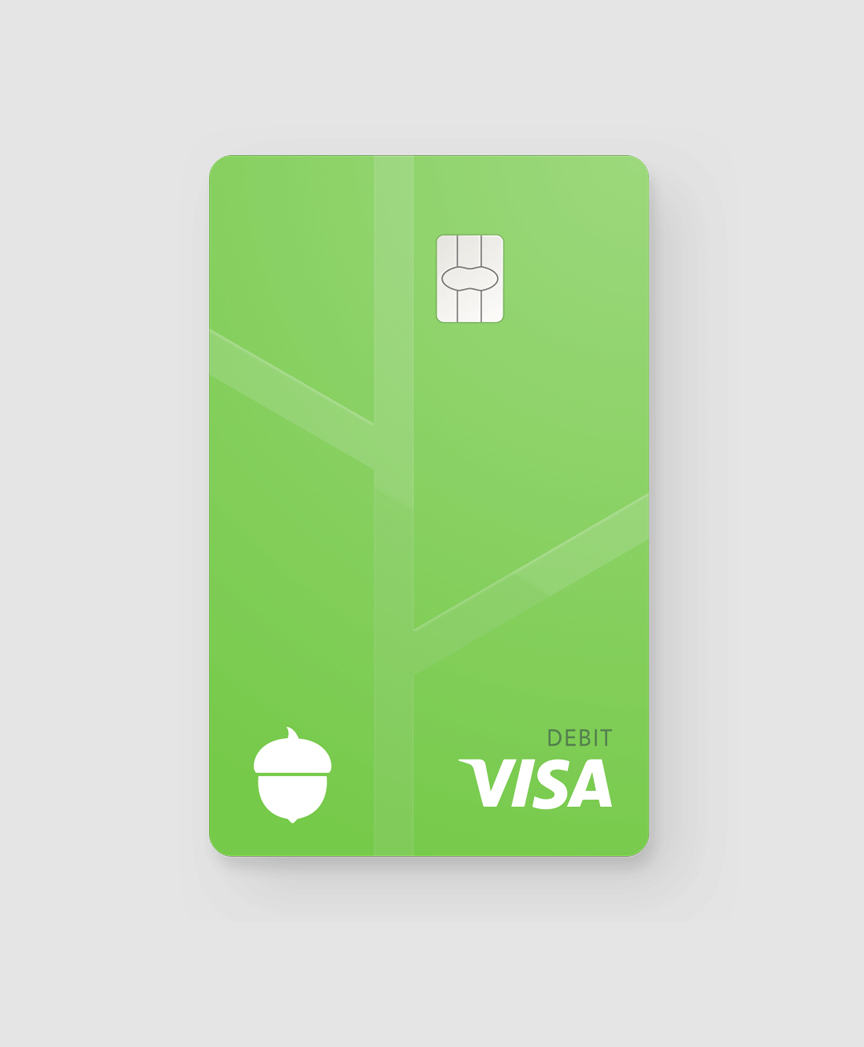 The card features a matte finish with a spot UV gloss of branches that are inspired by oak trees — giving it a substantial oak tree-like feel in your hand. The visual design of the card ended up heavily influencing the product design language and web experience.
Studio
Ammunition
2018
The Team
CD / Aaron Poe
Designer / Leah Pirani
Designer / Cecilia Uhr
ID / Jonas Lagerstadt
Structure / Ryan Boechler
Product Renders
Jonas Lagerstadt